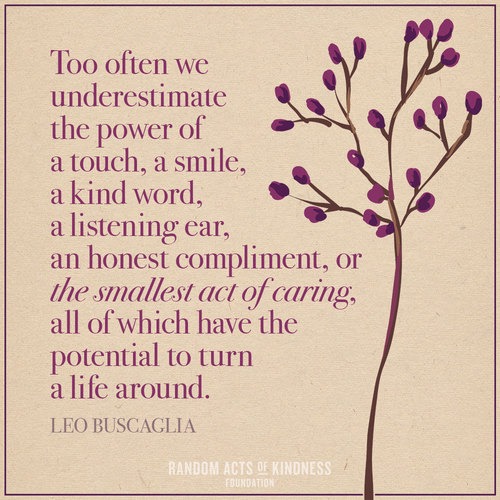 THE GOOD SAMARITANS
Last post was about the dreams I once harboured and the new midget-like goals planned for 2020. In this post, I want to talk of a word, which as an adjective and a verb, is powerful- like the holy grail of treasure hunting.
Kindness.
We live in stranger times, I know. Where asking for help is preceded by much thought & guilt, an act of help without being asked for is no longer a norm and just a smile at a stranger seems creepy. Times such as these implore us to remember to be kind – to be like those chocolate marshmallows which bring much happiness and sweetness to life.
Meri Bhavna, is a small prayer in Jainism. It incites a human to be as 'good' as he/she can be. What lies at its crux is compassion, kindness, love and trust, I have believed. From the time Ira was conceived till her day of demise I have recited the prayer every single day, without fail. She often insisted on sleeping in my lap, though it fell short of size, while I caressed her forehead and sung her to sleep. Every night I put her to sleep with the thoughts & principles as laid down in Meri Bhavna. I had wished her to imbibe the vibes of the text.
I am hoping I'll reflect them in practice at least in some ways. I hope I'll be as kindhearted & lovable as these people, whom I am going to talk about in this post. These are the 'good Samaritans' – the once-strangers whose kindness was profoundly touching, who made our lives that much easier during those difficult days, and who are the true heroes of our story!
More (मोरे ) kaka
Kaka is a short and stout man with a chevron-style moustache. He's been working with Bombay Hospital for a long time. I had received his number from a relative's friend whose daughter was treated for a brain tumour at Bombay Hospital, and More kaka was in the wards back then. He came to see us on the day of Ira's surgery. Outside the OT we were panic-stricken. Ira had been in surgery for over 3 hours. When he met he said, "Thamba me mahiti kadun yeto. Tumhi kalji naka karu (Wait here I will enquire. You don't worry)." Sure thing, he came back half hour later to inform that the surgery is still on and the doctors will give us details. And he kept coming back every day till our last day at the hospital.
On most mornings he got breakfast from the doctor's mess around 8:00 am. Enough breakfast to serve more than 3 people. He kindly enquired, "Kase ahe bacchu (How is the child?)?" He spoke to Ira with deep adoration. "Get up baby. Bagh baba (grandfather) aalet (See your grandfather is here)."  He needn't have done all that he did for us, me and Ira. But he showed up every day, and imparted the much-needed strength to each one of us. He was a like a messiah, who tried to fix problems, sometimes even before one arose.
Today: More kaka is still in touch over the phone. He & his wife travelled from Mumbai to Solapur to attend Tanmay's wedding in January 2020.
Nikita didi (Nikita Shah)
We are forever indebted to Nikita didi for her theplas and masala chai, which came in abundance always. Her round face adorned a pleasant smile with a zappy demeanour. A single parent to a son studying in the U.S, she lived with her parents near the Bhuleshwar market and came to see Ira twice or thrice in a week.
Nikita didi is a mahikari specialist – an art of imparting light or positive energy to others. We got in touch with her through a relative who shared Dr. Anjali Bhatewdekar's contact who in turn put us in touch with Nikita didi. Until then, I repeat, until then didi was a complete stranger to us. Yet, she agreed to visit Ira at the hospital at her own cost- taking a taxi from Bhuleshwar to Bombay Hospital every time, getting us the best home-made masala chai I've ever had, and spending 2-3 hours with us. She went as far as offering her place to stay. Didi was like a fizzy drink of positive energy, which bubbled and overflowed into each of us.
I admire how some people inhabit benevolence without any demarcations. Didi is one of them.
Today: In these times of social media, Nikita didi and Dr. Anjali Bhatewdekar continue to inspire me. While didi is an Art & Crafts teacher, Dr. Anjali is a creative being who is spreading love through her mandalas.
Dr. Rahul Verma
A plump and tall personality, he was the Head of neonatal & paediatric ICU and Ira's paediatrician-in-charge on the 'big' team that treated her. He has a great sense of humour – bordering on savage satire. He commanded respect for his approach towards those 'tiny' patients and their relatives and for his discipline, but most of all for his honesty. For a doctor of his stature and 'busy-ness', he went to great lengths for us – cancelled his visiting charges from June onwards (that is 1.5 months), spent time explaining the details and even discussing type of tumours, and being honest.
On the last day of our stay at Bombay Hospital, he spent over an hour with me & Tanmay being brutally honest about expecting the worst outcome. He was the only one to give us the veracious nature of the circumstances. In a way, it prepped us for the worst that was yet to be seen.
Pro-tip: Dr. Verma's advice to us was to increase our medical insurance coverage every year by 1 lakh INR. We've been doing so since 2018.
Dr. Manjiri Dighe
I have spoken about Dr. Manjiri in previous posts in terms of her work as Ira's palliative specialist. What I haven't conveyed is the immense respect and admiration that my family and I hold for her. There are very few paediatric palliative specialists in India. Dr. Manjiri is one of them- with a deep love for the nature of her work, yet humble. She holds a special place for me – for being there at all odd hours no matter whether she was in India or traveling to Kuwait. She was the life-boat that saved me from the times when I felt helpless for Ira. She patiently listened to all the medical observations that I had to relate, discussed the effects and side-effects of every medicine administered to Ira, always leaving the final call with us. I haven't come across any other doctor who does that, especially in the best manner possible.
Since she shifted countries, I miss our conversations- sharing the medical mumbo-jumbo and the different ideas with her. She's the driving force for volunteering in the area of palliative care.
This is not to say that there weren't other kindhearted souls.
Mr. Parekh, a tea-trading businessman and mama's friend came over from Dadar to give packs of diapers purchased at a discounted rate, because his business was housed in the same building as that of a distributor for diapers. Twice he got us home-made meals. In those days, home-made meals mattered a lot to us.
I can never forget the liftmen at Bombay Hospital. They held the lift at the floor whenever they saw me coming from afar. "Aa jao madam, lift roka hai."  The security guards outside the ICU and the wards deserve a mention for being careful around me. They must have been the hearing & seeing party to most of my conversations with the doctors and my breakdowns. The security was tight always, one had to show an attendant or visitor pass even while entering the lift. After a month of being there I was never asked to show my pass (which I kept in the phone cover), instead was always asked, "ab bacchu kaisa hai (how is the child now)?"  The mamas and maushis who catered food on the 8th, 9th & 10th floors of the hospital. As a parent to a paediatric patient, a meal plate was part of the ICU charges. As I barely had appetite for the entire plate, the mamas & maushis served extra portions of the items we liked, allowing us to take food in the foyer of the floors, which was guarded by strict rules too.
Why is kindness so important anyway? Because it's powerful!
We are indeed living in crazier times! Whether it's raising kids, pressures at work, strained family ties or the corona lockdown, there's no dearth of reasons to be stressed about. Amidst this we often underestimate the dynamism of a caring word, a small smile or an act of kindness. Let us together create that circle full of optimistic and vivacious energy for each other – where we feel safe, loved and cared for. Create a kindness ripple effect!
---
There are so many others who have touched my life in innumerable ways. This post would actually be an unending one. A big thank you to all out there! Do share your kindness story in the comments.
---