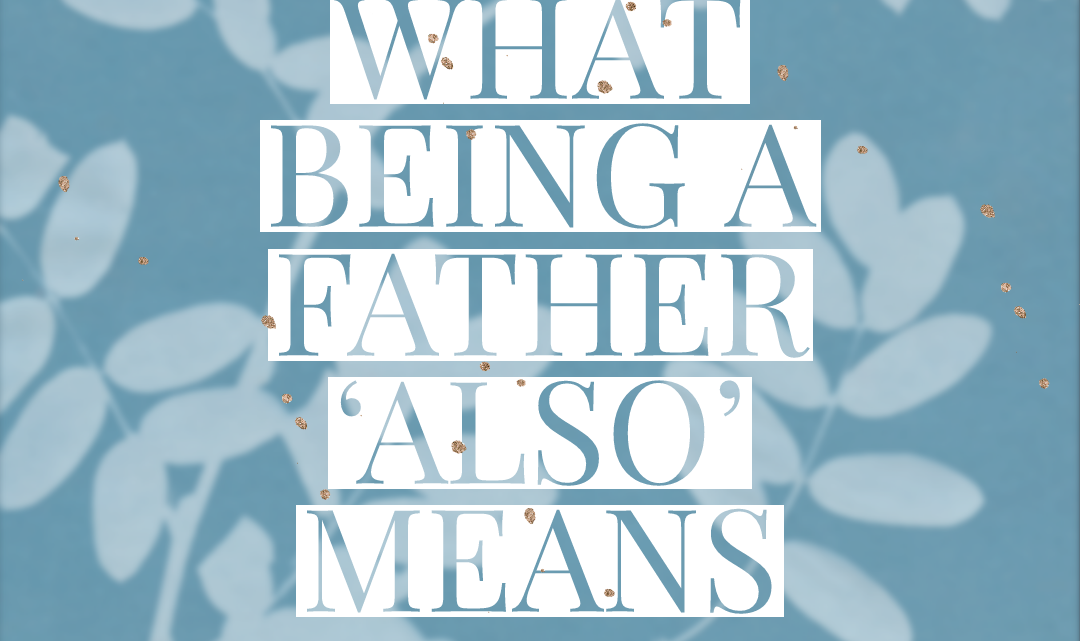 What Being A Father 'Also' Means
On this Mother's Day, and as a once-upon-a-time mother I want to write about and dedicate a post to an important person – Ira's father and my husband. This is a special post, and very personal too.
---
As the laptop booted and the fan whirred at high speed, my mind kept shifting between finding the right words for Tejas and contemplating on eating an ice cream cone. I imagined the ice cream melting in the heat, dripping over my finger and being licked just in the nick of time, that sweet tickle to the tongue. That's how my heart melts for this man in my life, especially when I find him sprawled in his sleep. But like all attractive discounts, even on ice creams, this heart-melting thingy comes with a big disclaimer. Conditions apply!
Being Us
Ours was a typical 'arranged' marriage. Guy and girl met twice before a final yes, got engaged a month later and married to each other within 3 months. And this was in 2011, just 10 years ago. Even corona has had a longer courtship period! I can amusingly compare our married life script to a combination of several movies. It began as a Pune-Mumbai-Pune relationship, with being married on weekends until 2012, while I tried to balance work and home in Pune. Then came the part in A Family Man, as Gerard Butler, trying to make our lives comfortable by putting in long hours at work.  Along came Ira in 2014 until we got roles in The Sky is Pink a few years later. This 15 second word reel does no justice to the husband and father that Tejas has been and still is.
I, as a mother and Ira's primary caregiver, have received lot of acknowledgement and support. But Tejas has been a hero in this story all along, bearing the mighty truth with much silence and grace.
Being the Husband 
In the 'relationship advisory' world they say opposites attract but have no long-term future. But we've been together for long despite being different in many ways. He's devotedly religious, my thoughts about God are all over the place. He's a non-reader, I read whatever I get my hands on. He likes to maintain fitness (walking and yoga), I go overboard with running and cycling. He's a neat-freak, I definitely cannot match his level. His musical taste includes classical, I can barely stand it for long. He's the soft-spoken kind, and I can be loud, aggressive and rebellious. But, but…our values are principally the same. We have almost the same vision for our lives and the world.
We can let each other be just the way we are.
We have not tried to dramatically change everything to fit with each other.
I have learnt a lot from Tejas about being- lovable, humble, kind, compassionate, and a perfectionist (especially about work). He is a patient listener to all woes, especially "I want Ira back". He gives me the much-needed space whenever I require it, without complaining or asking for 'our' space. 
Of course, we have petty fights and heated debates. We have our differences. But we've learnt to leave them at the periphery of our warm loving relationship.
Being the Father
As a 'good' husband Tejas subsequently decoded being a 'good' father. Being a 'good' father means so many things. My version is the one that I found in Tejas.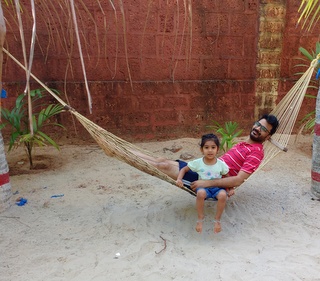 Uneven parenting is still the norm around. Mothers are supposed to do everything while fathers make money and feel bad about not spending time with the family. Fortunately for Tejas, family (and food) have always been a priority.
Like in Eastern traditions, when we cut Ira's hair for the first time Tejas shaved his hair off too, so that Ira would be able to normalize being bald.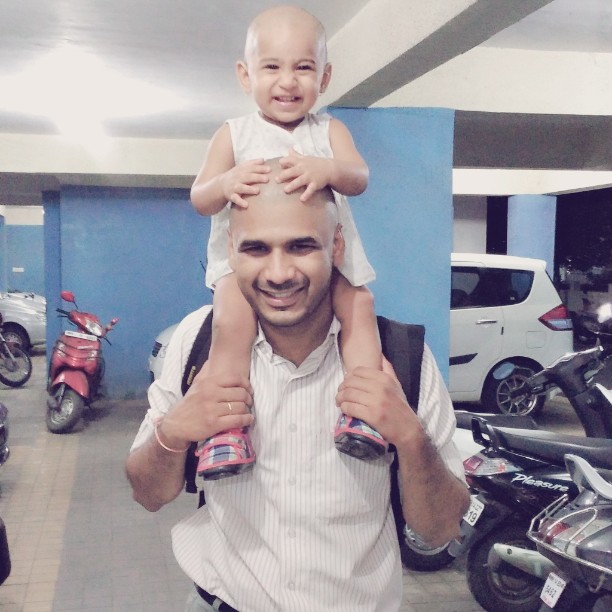 While we spent the evening on weekdays painting and playing sand with Ira, weekends was about exploring a new park every time.
During our school hunt for Ira, we visited and checked over 10 pre-schools (probably every school in our vicinity) before we finalized one. Talk about being married to the best critic and trying to provide the best for your child.
He took Ira to the temple every morning before dropping her to school, forming a ritual for themselves and bonding over 'temple talks'.
He shifted to the work from home culture in 2018 so that he could look after Ira, take care of my well-being and manage our needs, and changed projects thereafter to make time for us.
Grief can make relationships strenuous. Fortunately, for us there was no collateral damage. Between us, Tejas has been the strongest. While he survived gracefully, I turned out to be damaged. He was the strongest support system, like the calm in the storm. He is the positive thinker and the believer of good, I am the pessimist and the overthinker.  And I am thankful to him for being the part/s that I am not.
Though Tejas still wishes he had more time with Ira, whatever he did for her, taught her and the way he loved her in return made Ira more beautiful and lovable.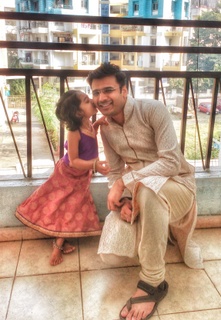 Most of all he makes me happy! So much so that people have thought ours to be a love marriage. He contributed by not only being the best father he could be, but also by being the way-I-hoped-it-would-be partner and spouse. And you may choose to disagree, but, a happy wife is also a happy mother. The love and joy that he imparted to me I could transcend to Ira. We could share the contentment and gratification between us with Ira, magnifying it through her and for her.
Stereotypically, behind every successful man is a wonderful woman. But the other way round stories exist too. Whatever I am is also because of Tejas, for he is the one who helps me bring myself to the surface each time.
---
Besides Tejas, there are several other men who have been there for me-papa, Tanmay, cousins, brothers-in-law, friends, kakas and mamas. Their support, love and trust has been a constant for me. If I've learnt anything it is this – how men treat women has equal contribution to how women feel about themselves as a daughter, sister, wife, and mother.